Corporate & Personal Art Services
For over 30 years we have provided customers from all walks of life on how to use art to enhance their environment, reflect a mood, or just simply how to get the best from a picture by a choice of frameand an undestanding of where it will be hung.
Our customers have included well known companies, museums, galleries, well respected collectors and individual art lovers.
Since this does often involve travelling far afield we do make a nominal charge for site assessments, which is refundable if you commission us to acquire and frame art based upon the advice we have given.
Our normal areas of operation are: -
Yateley, Fleet, Farnborough, Camberley, Farnham, Aldershot, Ascot, Windsor, Basingstoke, Winchester, Oxford, Aldershot, Hampshire, Surrey, Sussex, Berkshire & London
Site assessments made outside of these areas are made by arrangement and upon agreement of a consultation fee and travel costs.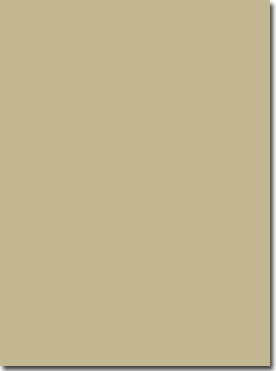 Art Services from Genesis Fine Arts
At Genesis Fine Art our services do not stop at acquiring art for our customers and framing their choice, we provide a range of additional professional services both to corporate companies, galleries, museums, collectors and private customers.
Corporate Art Services
Do you need advice on pictures for your boardroom, open reception areas and corridors of your offices? We have advised dozens of companies over the years regarding pictures and framing that will best reflect their corporate image and branding.
We have also undertaken several contracts framing photographs and pictures that represent the history of a company, where the frames had to reflect a sense of the traditional as well as pictures denoting their current development and standing within their industry.
Other corporate contracts we have executed required conservation framing to protect historical documents, photographs and historic artwork.
Corporate Clients
We have much experience in supplying  corporate clients and developers  with framed art or indeed just a bespoke framing service.  Some  of the clients we have supplied are listed below.  Most of the time  we work directly  with the customer  but we are also happy to  work alongside  interior designers and/or architects, if required.
Personal Art Services
We have advised so many individual art lovers and collectors over the years. By request we will visit your home and advise you about works of art that would compliment your home, its lighting and style of décor, or if you have already decided on the pictures you want, we can advise on the choice of frames and mounts to best enhance the artwork and fit in with the area you have chosen to hang them.
Alternatively if you call us and give us information about your picture(s) we can advise you by phone about choice of frames and mounts.
Conservation Framing
This is a very specialist area of framing where the article framed has to have protection from degradation, be that from air pollution, or light damage. For full information see our 'Conservation Framing' page.

CORPORATE CLIENTS WHO HAVE COMMISSIONED US
Farnham Mill Nursing Home
Arthur J Gallagher - London
BAE Systems -  Farnborough
The BOC Group
Dewhurst plc
Drewett Neate – Estate Agents
James Finlay and Sons – Buckingham Gate, London
Glaxo Smith Kline
Privatsea Limited – London
Pennyhill Park Hotel – Bagshot
Royal Military Academy - Sandhurst
Swan Hill Homes – Staines
Shell Bitumen
Tylney Park Golf Course - Hook
TAG Farnborough Airport Limited – Farnborough
United Airlines – Heathrow Airport
Wellington College – Health and Fitness Suite
Woodlands and Hillbrow Nursing Home – Farnham